Radiate From Within
We're all at our most beautiful when we're healthy, and living a naturally simple lifestyle can be the key to unlocking your inner radiance. Using natural skincare products, eating nutrient rich foods, spending time in nature, and creating cozy spaces for moments of calm, all help to enhance a healthy, natural glow.
Shop Natural Skincare Products

Our Commitment To you
Natural Ingredients
Discover the love and positivity imbued in every batch of our handcrafted skincare products. Made with pure, natural ingredients, our products are a testament to our commitment to your well-being. Each carefully selected ingredient not only nourishes your skin but also contributes to an uplifting experience.
Explore Collections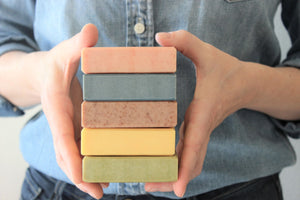 Handmade & Small Batch
Our process isn't fast, but that what makes it special. We craft each soap and skincare item in small batches, ensuring every piece receives our undivided attention and care. This meticulous crafting process guarantees the highest quality, making each of our products unique and artisanal.
Shop Natural Skincare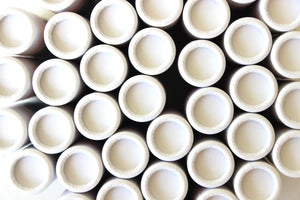 Sustainable Packaging
Our dedication to sustainable packaging is a key facet of our operations. We believe in reducing waste and promoting recycling, all while delivering high-quality skincare.
Delve Into Sustainable Skincare
These lotion bars are the most requested gift items from family and friends. Applying after a shower the softness lasts all day! Beautifully and sustainably packaged.

Shelly
Wonderful! Bright and vibrant pink grapefruit soap. Shipped very quickly and packaged well.

Barbara
I ordered several different bars - love them all!! From the smell, the packaging. Wonderful soaps! Shipping was extremely quick.




Michelle K
These beautiful small soaps are perfect for use in my Airbnb and I'm sure my guests will love them!! They were delivered promptly and the packaging was excellent. Thanks so much! I'll be ordering again.



Constance
The soap arrived quickly, packaged up prettily and smells great!

Christina
Repeat customer! Excellent products- Super fast shipping (even from Alaska). Great variety to choose from!

Renee
I am officially a huge fan of BetterForYouBars! The products smell wonderful and make a lovely gift. Maura included samples and even allowed me to pick up my order in town and refunded the shipping. BetterForYouBars made my life better!

Kira